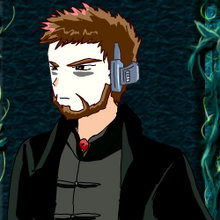 Welcome, welcome. To my wiki and stuff. I can't help but Wonder how you got here... Seeing you here is a great step forward for me you know. Always encourages me to delve into the endless pits of imagination.
If you have any questions do not be afraid to ask, I'll try to stay on chat as much as possible, but if I'm not there just send a message my way. Remember, Admins don't bite(Unless you really deserve it ofc :p).
To-Do-List
Edit
Create more pages
Create even more pages
Reach at least 200 pages
Force EJ to add to the wiki
Get some more friends to join this wiki
Replace the "The Nelthar universe wiki" with something more appealing
Discover how to add a logo to the left of the tab in the browser instead of the "[ ]" thing
????
Profit
Community content is available under
CC-BY-SA
unless otherwise noted.