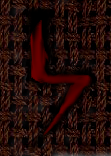 Vitasm is a Major religion in many countries.
Vitasm follows the Overgod by the Name of Vita, The Overgod Of Nai-Tros, The followers of this religion are frequently referred to as Nelthars, mainly because it's founder had that name. They believe that the Universe was born from the Void, That Void cannot exist and so the universe was created to fill space. This space was also a kind of void and thus overgods and planets were created.
Community content is available under
CC-BY-SA
unless otherwise noted.